Digital TV
Available in Trio packs
More than 30 channels in HD
Modem and decoder included
As from €42 /month
Personalise this pack
The advantages of digital TV with Scarlet
Enjoy more than 30 channels and more than 20 radio channels
Pause
Need to grab a snack or hang the laundry? Your program is waiting for you for 1 hour.
Rewind
Just dozing off? Rewind to 1 hour.
Record
No time to watch live? Record programs for later.
Digital television in our Trio packs!
All your favorite programs via digital television from Scarlet that is possible with Scarlet Trio or Scarlet Trio Mobile. Enjoy more than 30 channels, an internet subscription and the telephony of your choice (landline or mobile subscription).
Digital TV
Internet
Telephony
Mobile
Discover all available channels
Choose the very best of TV. Discover the complete TV offerings by region.
TV options
Never miss another episode or movie? These options are made for you!
Play a program that has already started from the beginning. Go back up to 36 hours in your TV guide.
€3 /month
Play a program that has already started from the beginning. Go back up to 36 hours in your TV guide. Fast forward programs you don't watch in real time.
€6 /month
Your first decoder is included in the Scarlet pack. Do you have more than 1 TV? No problem, you can add one extra decoder when you order your pack.
€4 /month
Ordering a new Scarlet pack?
When ordering, choose the TV options that suit you.
Already have a Scarlet pack?
Activate these TV options in MyScarlet.
Bouquets
Add TV channels to your basic offerings. You can choose between sports channels, kid channels, detective movies and numerous documentaries.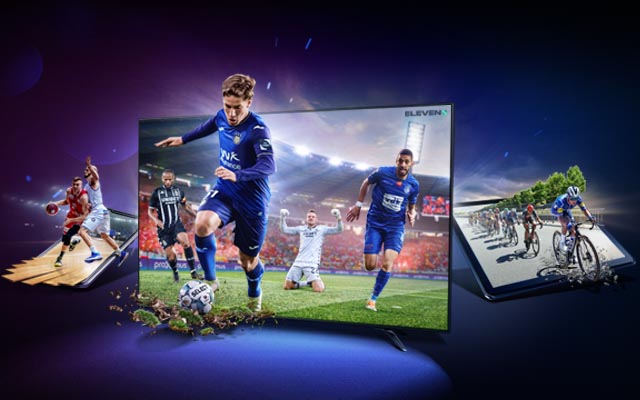 With video on demand, you easily order a movie, series or concert. Use your HD decoder to choose from the catalog, watch directly and pay on your bill. Starting at €2.99.
More info
Our Scarlet Trio Packs
Always connected thanks to Scarlet? Unlimited internet, digital television and telephony (landline or mobile subscription) discover our Scarlet Packs and choose which one suits you best.
Mobile subscriptions
Choose a low-cost mobile subscription: our Red, Cherry and Hot subscriptions offer you everything you need: unlimited calls and texts on top of data!
Additional information about Digital TV